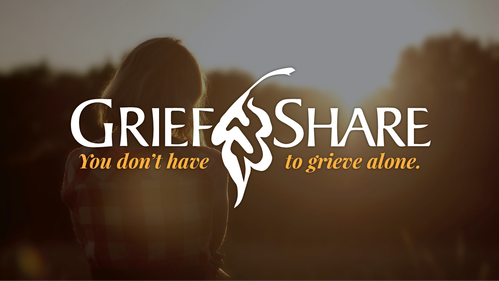 GriefShare is a safe haven for hearts that have been shattered by loss.

Family and friends may try, but they often can't relate.

GriefShare groups are filled with people who have also experienced the death of a loved one. They've been where you are and know what you're going through.

You'll find acceptance, support, and encouragement—when you need it most.

Thursdays
Dates: March 4th- May 20th
Time: 6:00-8:00 pm
Place: Harvest Chapel Cafe

Note: Due to COVID restrictions we will have limited capacity. Please register through the provided GriefShare link and do not come unregistered as regrettably we may not be able to accommodate you. Once we have reached capacity we will note that on our GriefShare page and we will begin a wait list. In an effort to care for one another and in line with COVID restrictions, please arrive wearing a face covering and self screen for illness before attending. If you are not feeling well please watch the video at home and engage with your workbook throughout the week.