We want to help people move out of isolation and into inclusion; out of anonymity and into community; out of independence and into interdependence. We are better together than we are apart. We were made for Community. Community Groups provide a safe place for you to make new friendships and start growing in your faith.

At Harvest Chapel, a Community Group is the best place for sustained life change to occur. In these groups, people study God's Word and discuss the issues and challenges of life. It's also where people pray together, care for one another, and are missed if they don't show up. Learn more below.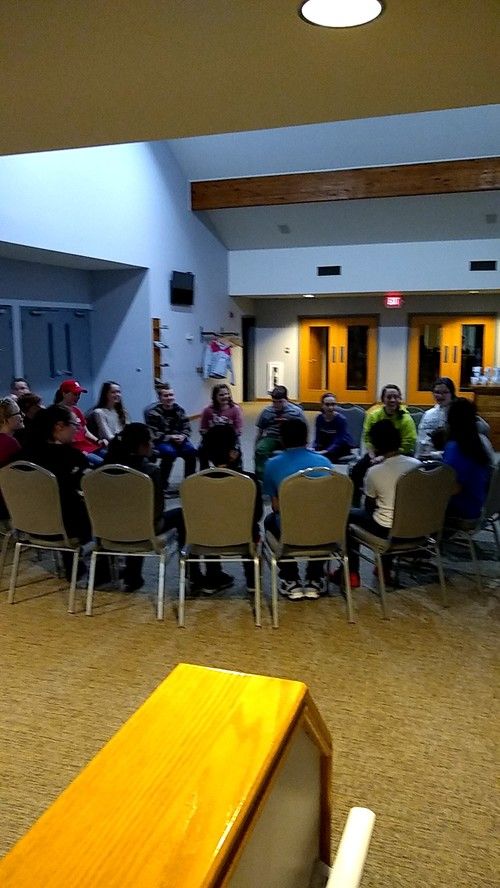 Church-Wide Community Groups starting this Fall
We are excited to announce -- starting the first week of October 2020 -- we will be studying as a church The Book of Philippians by Jo Saxton. You will need access to RightNow Media (more on that below). All materials are free and downloadable.
The life Jesus invites us into when we follow him is one of sacrifice. But does sacrificial living mean the Christian life should be riddled with sorrow? Paul answers that question in his letter to the Philippians with a resounding no. Paul, and the Philippians with him, lived joyfully in the midst of persecution, prison, and poverty.
In this eight-session series, Jo Saxton takes us through Philippians to encourage us to follow Jesus no matter what life throws at us. Through Paul's words and example, learn how joy and sacrifice can go hand-in-hand.
CHECK YOURSELF!
If you've experienced any of the following within the week prior to a group that gathers in person, we ask that you stay home.
Fever of 100 degrees or higher
Cough or sore throat
Shortness of breath
Contact with anyone confirmed to have COVID-19 (in the past 14 days)
We have purchased a church-wide subscription from RightNow Media,
which means Community Group Leaders and participants now have FREE access to hundreds of Bible study and teaching videos.
Sign up for a community group
We'd love to get you connected to a community group. Fill out the form below to get started.
Community groups help people
grow in their faith
and
build lasting friendships
.
Some groups will meet in person, no more than 10 per group, and some will meet online via Zoom. In addition, we have given you FREE access to
RightNow Media
, check out this page!